Photo of the research group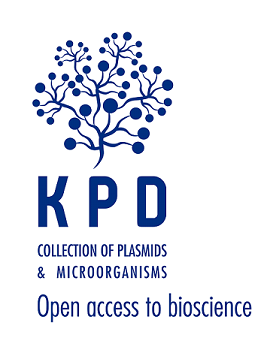 Faculty/school/department
Faculty of Biology
Short description of research profile
Collection of Plasmids and Microorganisms (KPD) is a newly established resource at the Faculty of Biology dedicated to collecting and long-term preservation of plasmids and microorganisms, aiming to foster advanced collection management of biological material and consolidate microbial resources previously dispersed among several university labs.
Our mission is to support bioscience by providing open access to high-quality microbial resources. 
The scope of KPD includes: 
multi-drug resistant clinical isolates

newly isolated environmental strains

microorganisms with potential application in molecular biology, biotechnology and bioengineering, e.g. natural bacterial strains carrying restriction-modification systems

laboratory strains and plasmid vectors used as tools in molecular biology and genetic engineering 

E. coli mutants and new genetic constructs used for research on the regulation of cellular processes and stress response in prokaryotes 

microbial strains for teaching purposes

natural plasmids

cloning/ overproduction vectors 
which are available for researchers both from the industry and academia. 
Depositing biological material is free of charge. KPD accepts biological material, which can be handled under containment level 1 and 2.  
KPD operates in compliance with the international guidelines, including World Federation for Culture Collection (WFCC) guidelines for culture collections, the Common Access to Biotechnology Resources Information (CABRI) Guidelines and Organisation for Economic Co-operation and Development (OECD) Best Practice Guidelines for Biological Resource Centers.
KPD collection is registered at the Word Data Center for Microorganisms, WDCM under the number WDCM1084 and is a member of the European Culture Collections' Organisation (ECCO). KPD has also been involved in establishing The Microbial Resource Research Infrastructure - MIRRI, the European distributed Research Infrastructure for the preservation, systematic investigation, provision and valorisation of microbial resources and biodiversity.
Scientific Themes (keywords)
Technology Expertise
MALDI TOF mass spectrometry for bacterial identification (MALDI Biotyper) | microbial phenotype characterisation (Omnilog) | DNA purification | droplet digital PCR (ddPCR) | protein characterisation using (nanoDSF & MST, Nanotemper)